As the title suggests, I will be giving you all a list of my top male celebrity hairstyles, some may agree, some may not, but it's my personal opinion :P
I don't know who this guy is, but I typed in "Male Celebrities Hairstyles" and this is what popped up
I want to be able to have hair like this, but my hair is always a bit too thick for it :( but the hair on this guy looks really awesome, and I want it!
This guy is possibly one of the hottest guys I've seen, and his is part of what makes it so. He really suits this hairstyle, a kinda messy-quiff look, another kind of hairstyle that I want!
Zac Efron
Another hot guy, his hairstyle is AMAZING! I want hair like that, but don't know if't suit me, it's just so amazing, and I want it!
His hair is also amazing, it just looks so awesome, and just right on him!
Another guy with amazing hair, it's just perfect for him, as well as the colour. It also looks achievable as his hair looks quite thick and dense.
Tom Daley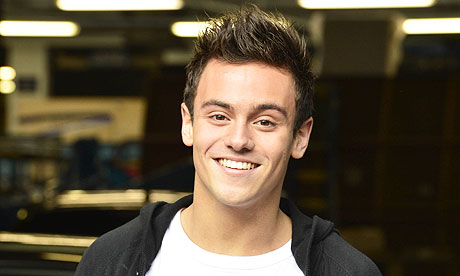 This won't come as any surprise to anyone who knows me! He's the FITTEST guy on this planet, and his hair is just perfect for him! And once again, I want it! And of course him ;)
Ashton Kutcher
This hair looks so perfect on him, I wish he had this hairstyle more often! It just looks so awesome!
Luke Campbell
Once again, great hair that looks just right on him!
Elliott Tittensor
Hair is oh so amazing, I want it!
I think I'll end this post right here, don't want it to be too long for you all ;)
Oh, and it is purely by coincidence that I think that they're all fit, although I think that hair does matter when it comes to looks!
Anyways, until next time, c'ya!
-Ali